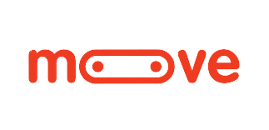 About Moove
Moove is on a mission to make the world more productive and successful by redefining access to auto finance and vehicle ownership. Our starting point is a technology-enabled lending model to radically transform the availability of auto finance and vehicles for on-demand mobility marketplaces. By doing so, Moove is creating sustainable jobs for entrepreneurs in the mobility sector.
About the Role
Engineering Managers have not only the technical expertise to take on and provide technical leadership to major projects, but also coach, mentor, and manage a team of engineers. You can make sure engineers are able to optimize their code. As an EM you manage your project goals, contribute to product strategy and help develop your team. The engineering teams work across the fintech domain, in areas such as distributed computing, large-scale system design, networking, security, and financial compliance. Operating with scale and speed, our exceptional software engineers are just getting started -- and as a manager, you are their coach.
What You'll be Doing
Manage engineers and help them develop their careers, assigning them to projects tailored to their skill levels, long-term skill development, personalities, and work styles.

Help setting technical direction, review, and influence ongoing design, architecture, and standards.

Be responsible for the overall planning, execution, and success of complex technical projects.

Work closely with the product management team and business stakeholders to build the vision and opportunities and to ensure we're building the best products.
What You will need for this position
Bachelor's degree in Computer Science, related degree, or equivalent practical experience.

People management experience. Technical leadership experience.

Programming experience, and experience with large-scale system design.

Experience in building and managing high-performance teams in multi-disciplinary global organizations at the intersection of research and product.

Experience in recruiting and managing technical teams of engineers at different levels and areas of expertise.

Experience in leading teams and projects in one or more of the technical domains of mobility.

Leadership and interpersonal communication experience in working across many disciplines, drive best practices, and mentor team members).

Experience in leading teams developing ridesharing, payments, geolocations, or freight domains.
About the team
Our team is collaborative, positive, curious, and engaged. We think fast, work smart, laugh often, and are looking for like-minded people to join us in our mission to disrupt vehicle ownership and make cities better.
Moove is strongly committed to diversity within its community.
The Company's approved Employment Equity Plan and Targets will be considered as part of the recruitment process. As an Equal Opportunities employer, we welcome people from all backgrounds who seek the opportunity to help build a future where everyone and everything can move independently.
Pre-hiring Notice: Moove relies on the accuracy of the information contained in employment applications, as well as the accuracy of other data presented throughout the hiring process and during employment. Any misrepresentations, falsifications, or material omissions in any information or data provided by an applicant may result in the applicant being excluded from further consideration for employment or, if an individual has already been hired, termination of employment.
EEO Statement: Moove is an equal opportunity employer and does not discriminate on the basis of gender, race, sexual orientation, marital status, religion, political affiliation or any other protected characteristic.
Moove's Vision: Moove is a mobility asset finance company and is Uber's preferred fleet partner. Our Vision is to democratise vehicle ownership and empower mobility entrepreneurs worldwide.
Department

Engineering

Locations

Amsterdam
Related jobs
Already working at Moove Africa?
Let's recruit together and find your next colleague.